Enjoy a Clean & Healthy Environment in Your Home with the EZ Breathe Ventilation System
"If you could see the air that you breathe in your home, you'd hold your breath."
The EZ Breathe Ventilation System helps provide allergy and asthma relief. It keeps moisture levels under control, reduces odours and reduces household mould, to give you a more pleasant and enjoyable environment to live in. Whether you have a basement or crawlspace, there is an EZ Breathe Ventilation System that's right for you.
The E-Z Breathe Ventilation System:
Expels airborne contaminants – odours, mould, toxins and allergens
Controls moisture levels – Reduces window condensation and damp mould environments
Ventilates the entire house – Removes stale indoor air and replenishes it with dry, fresh air
Lowers humidity
Reduces radon levels
Covers up to a 7,000 sq. foot service area
Reduces airborne particles up to 85%

When comparing the EZ Breathe Ventilation System to dehumidifiers and air purifiers/ionizers and you will find that it is more effective at reducing contaminants in the air and controlling moisture levels. It also saves you money thanks to reduced energy consumption and having no expensive filters to replace.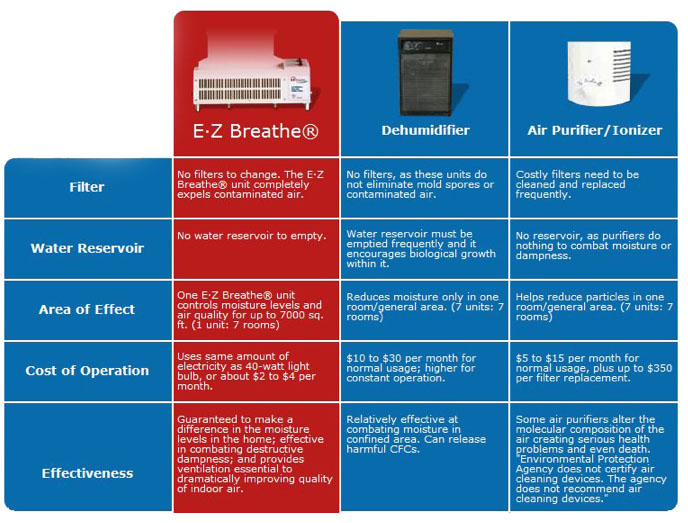 Learn more about the EZ Breathe Ventilation System by reading our blog, Ask RCW:
For more information, fill out the form below to schedule your free consultation about the EZ Breathe Home Ventilation System with R.C. White.