We can install the EZ Breathe Ventilation System in your home in one day.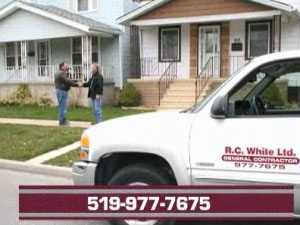 We have installed many EZ Breathe units in Windsor and Essex County and the Chatham-Kent area.
First, a professional installer visits your home to determine the most advantageous location for the system. Usually, it's installed in the lowest part of your home, most likely a basement or crawl space, and as far away from the stairway as possible to ensure the greatest air flow throughout the lower level.
E-Z Breathe installs neatly and cleanly, venting to the outside of the home using a small 6-inch duct – similar to a dryer or hood fan.
Request a FREE home air evaluation of your home and see how EZ Breathe can remove moisture and allergens.