Are your eyes, nose and throat always irritated?
Are you suddenly coughing?
Have you developed Symptoms of Asthma?
These Health Symptoms may indicate mould in your home!!!
Mould poses a serious Health Risk that R.C White takes extremely seriously. We treat every home and building as if it were our own home or place of work. If mould is left untreated or treated improperly it will continue to grow, which may decrease your overall health
Five Common Areas for Mould Growth in your home:
Basement Cellar – This is a cold damp area in your home. Check the floors and walls regularly
After a Flooded Basement – If your basement has flooded you are more susceptible to mould if it was not treated properly. – Check the nooks and crannies to see if mould is growing!
Underneath Your Fridge – This one is missed far to often. Move that fridge and check during spring cleaning at the very least.
Under Carpet – If your carpet got wet and was left to dry improperly it can lead to mould growth. Drying your carpet with towels is not sufficient to eliminate all the moisture out.
Around the Hot Water Tank – Mould grows in wet damp areas. A small leak is an incubator for mould.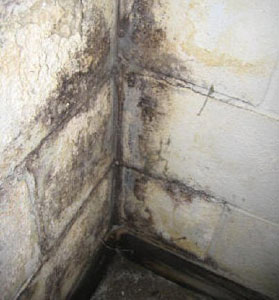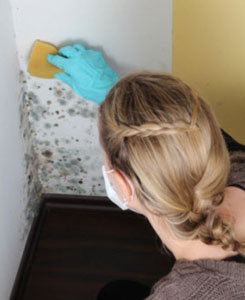 R.C White is a certified Mould and Asbestos Contractor With Over 25 Years experience. R.C White is the only member of the Environmental Abatement Council of Ontario (EACO) in the Windsor/Essex County/Kent Area.